At The Purple House, you may choose either a charming upstairs bedroom with an adjoining shared bath or the elegant Master Suite downstairs.

Guests are welcome to relax in the library, or among the antiques and objects d'art in the spacious parlor. Swim in the heated outdoor pool, or relax with your favorite novel on the shady poolside patio.

At breakfast, your hostess will provide a full breakfast from her wide culinary repertoire. For extended stays, as we have an opportunity to learn your preferences, we will pamper your tastebuds with exquisitely prepared full-course dinners. Your hostess loves to cook, and considers a satisfied guest the highest compliment to her skills.
Step back in time to the elegant Victorian era by visiting the Weinhard Hotel, nestled in the heart of historic Dayton, Washington, at the base of the beautiful Blue Mountains. In the lobby you will discover cozy seating nooks, the reservation desk, a grand piano and the great staircase all in keeping with the 1890s building.
Relax in one of our 15 spacious guest rooms, furnished with an exquisite collection of Victorian-American antiques dating from 1830-1890. All rooms are elegantly appointed with modern conveniences, while great care has been taken to ensure that the original character of the building is preserved. The original grace, the high ceilings, heavy doors and Victorian moldings still remain. Experience the comfort of our hospitality and see why the Weinhard is not just a hotel, but a destination.
The Weinhard Hotel now offers in-room massages!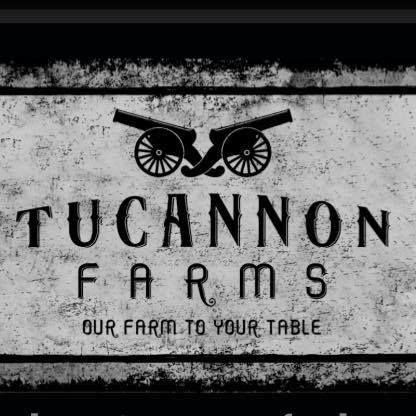 Farm Bunkhouse
Our Tuccannon River Farm Bunkhouse is comfortable and cozy and the perfect getaway for couples or friends looking to unplug. With a small kitchenette, and private bath you'll feel right at home on our small farm. There are chickens, turkeys, cattle and horses along with 1/4 mile of Tuccannon River access year round. So bring your hiking shoes and a good book and plan on staying awhile. There is also rainbow trout, stealhead and salmon fishing along with numerous swimming holes at the river only a short walk from the bunkhouse.
The space
Our comfortable, cozy bunkhouse with its antique furnishings and modern amenities will have you wishing for a longer stay. It has a small kitchenette with a refrigerator, stove, microwave, coffee maker, toaster oven and toaster. You'll feel right at home in our one bedroom, one bathroom updated cabin.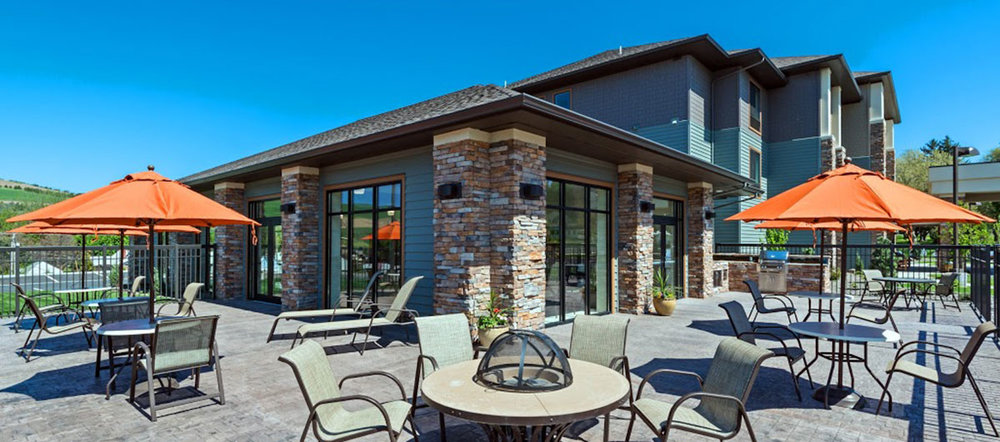 Nestled along the rolling Palouse Hills in the charming town of Dayton, Washington is the Best Western Plus Dayton Hotel & Suites.
This is wine country, where relaxation and getting away from it all meets luxury. Guests of our Dayton hotel can enjoy an abundance of local activities. For a touch of history, visit the historic Lewis and Clark Trail, Dayton Train Depot and local courthouse built in 1887. Palouse Falls and Umatilla National Forest are also in the region and popular spots for hiking and birding.
Hunting and fishing have long been two of the pastimes of choice, and it's easy with ample forests and parks surrounding this Dayton hotel. However, with over 175 wineries in the area, guests can also enjoy the fruits of this lush landscape. Ski Bluewood is a favorite ski resort nestled a short drive from our spacious, clean and comfortable Dayton hotel.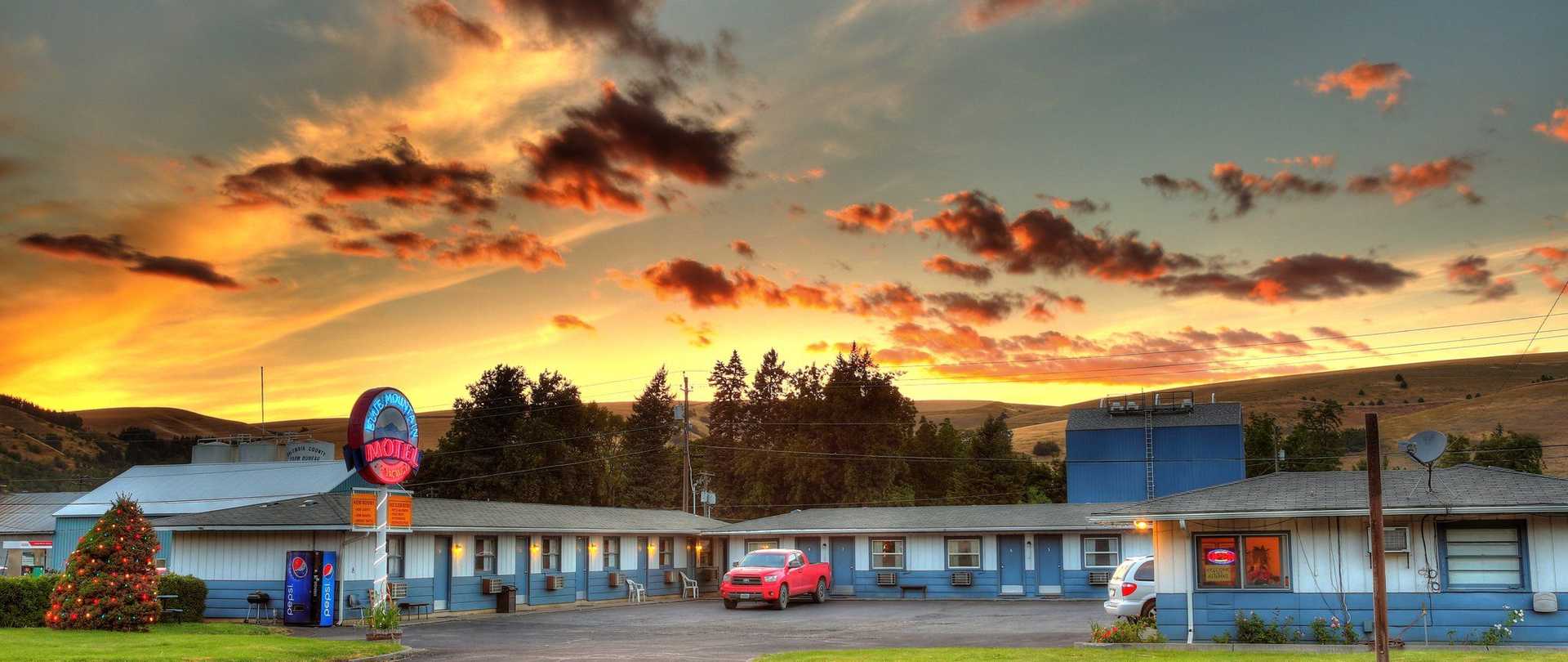 Welcome to the Blue Mountain Motel in Historic Dayton Washington at the foot of the Blue Mountains in Southeast Washington State.
Our family owned and operated 22 unit motel is located on the west edge of downtown Dayton on Hwy 12. We are within easy walking distance of our downtown district where you will find shopping, restaurants and wine tasting. Our friendly office staff can help direct you to all the area attractions and activities. We are about 20 miles from Bluewood Ski area.
Our Camping/cabins/RV hookups are situated in the beautiful Tucannon Valley on the edge of the Wooten Wildlife area and Umatilla National Forest.
As you travel into the valley you will be tracing Lewis & Clark's route through the area. We offer the best in Washington RV camping with our available 70-foot pull-through sites. No RV? No Problem! We have scenic tent camping sites and cozy Deluxe Cabins, too!
Willow Street RV Park was established on May 1st, 2017.
The RV Park currently has nine Recreational Vehicle hookups, an office building, a restroom/shower room, and a coin operated laundry machine for RV Park patrons. The RV Park has an open layout and contains multiple trees that provide shade.
Main Street businesses are within walking distance of the RV Park. Touchet River and the Downtown Shopping and Dining are just two blocks away.
Address: 201 S Willow St Dayton, WA 99328 509-386-4286
Whether you drive the largest big rig, tow a trailer or 5th wheel or drive a truck and camper, we have the perfect site for you.
Our large, level, gravel sites are all pull through design and provide plenty of room for slide outs.
We are open year round and easily accessible from State Highway 12 in the beautiful lower Tucannon River Valley of historic Columbia County.
Call now to make reservations
509-399-2056
or toll free 1-888-399-2056.
Columbia County Fairgrounds
To reserve an RV space at the Columbia County Fairgrounds during Mule Mania, please contact the Chamber of Commerce. To reserve a space during any other time, please contact the Columbia County Commissioners.
509-382-4542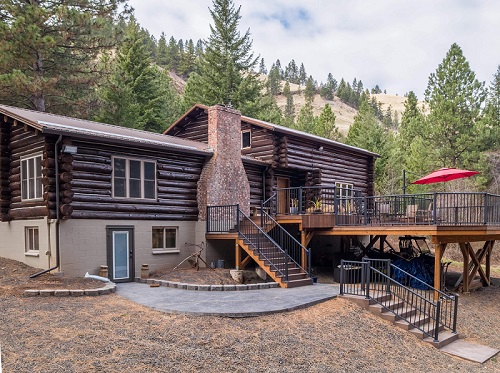 Stonewood is a gorgeous three story log "cabin" hidden in the mountains of Dayton Washington. Newly renovated, we kept the rustic feel and mixed in a little touch of contemporary! Able to sleep 20+ people, this fully furnished "cabin" is great for family reunions, staff retreats, wedding parties, yoga retreats, quilting retreats, wine tasting trips, team bonding weekends, NFL/College sports weekends, skiing/snowmobiling weekends, you name it!
Address: 1050 N Touchet Rd Dayton, WA 99328
509-554-8787